Your One-Stop-Shop for Meat Processing of All Kinds
Do you enjoy summers on the porch with brats sizzling on the grill? Or a thick, juicy steak to warm up a cold winter evening? When you're looking to fill your freezer or find yourself in an emergency situation, call on the pros at New Munich Meats. Whether you're a farmer, hunter, or ordinary weekend barbecue warrior, we want to be your meat locker of choice.
With over five decades of experience, New Munich Meats takes great pride in providing the personalized service you deserve.




Custom Butchering and Processing
Like our customers, we also enjoy cooking (and eating) the delicious meats we produce, so you can be assured that we put forth only the best. All of our processes — from animal intake and slaughtering to hanging and packaging — are professionally performed and aimed to please. We pride ourselves on customer satisfaction.
When you bring your animal to us, New Munich Meats ensures it is processed to your specifications — right down to the thickness of the cuts and the weight of the roasts. When it comes to processing domestic livestock our services cover beef, pork, and sheep available in quarter, half or whole quantities.
A few particulars about the exceptional meat processing services provided by New Munich Meats:
Our slaughtering services take place on Mondays — slaughtering on any other day is considered an emergency
Custom butchering by appointment only; emergency butchering provided, call for availablity
The hogs and beef we butcher for resale are raised by local growers; we also provide private processing of homegrown animals brought in by area farmers
Order by the whole, half or quarter
All meat cuts are wrapped in butcher paper and properly labeled
Custom processing orders are typically ready within two to three weeks from the order date. You will be asked to complete a cut sheet upon ordering to clarify desired cut thickness, roast size, wrapping preferences, package weight, and more. We want to get everything right to meet your family's meat needs.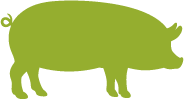 Naturally and Commercially Raised Meats
New Munich Meats processes both naturally and commercially-raised beef and pork. All of our meat products meet or exceed federal regulations for quality and safety. For those looking for more natural meats, we can provide products from stock that have been solely pasture raised and free of growth hormones.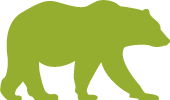 Wild Game Processing
Deer hunting is, of course, a Minnesota passion. In addition to deer, New Munich Meats also processes bear, elk, and geese.
Wild game processing done correctly can be a difficult service to find in today's market place. But as Minnesotans ourselves, we strive for the best and always take on challenges. Since our founding in the 1970s, New Munich Meats has honed the skills and techniques required to produce wild game products with the perfect texture and an irresistible taste.
Our greatest attributes when it comes to wild game is three fold: it's our dedication to timely processing; it's using high-quality beef and pork mixes; and it's relying on time-tested recipes. When you end your hunt successfully, be sure to bring your wild game trimmings to New Munich Meats. You can rely on our vast range of processing talents to customize your order of sausage, jerky, brats, and more.
Transforming deer, bear, elk, and geese into a variety of great tasting meats and snacks*:
Bologna
Breakfast Sausage
Brats – Fresh and Smoked
Smoked Sausage
Snack Sticks
Dried Venison
Formed Jerky
Polish Sausage
Summer Sausage
Wieners
– – – *We can add cheddar or pepperjack cheese to nearly all of the products listed above,
adding a little extra taste to your plate! – – –
As a Minnesota hunter, if you want your wild game processed correctly, bring it to New Munich Meats!




Curing and Smoking
Just as there is a proper way to hunt, freeze and cut meat, so too are there unique ways to cook it. Often the best quality meats and sausages are made from cured meat.
Smokehouse meats in particular provide a flavor unlike any other, especially if prepared well. At New Munich Meats we use a smokehouse that provides a real applewood smoked flavor. When you have your venison, sausage, hams, bacon, or meat of choice smoked by our experts, expect to enjoy the best and truest taste.